The bedroom is a place of shelter and pause, a private sanctuary for relaxing and romance.
Scent can play a part in a well designed bedroom to enhance our experience and can be employed to reflect its role as a restorative space.
People are more likely to enjoy a space where they feel comfortable, secure and valued and that balances their need for sociability and privacy, novelty and familiarity.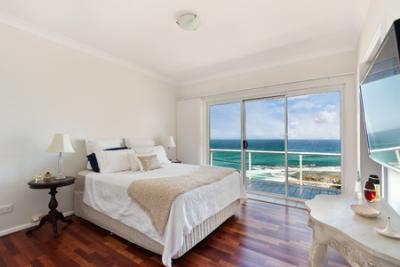 Scents of home
Our home is very much entwined with our sense of wellbeing, an essential part of our ability to feel and function optimally. Home is a major factor in the emotional foundation of our happiness and feelings of comfort and security.
As our lives are becoming progressively more busy and harried, the concept of home as our sanctuary is even more paramount.
In our digital world we focus excessively on the visual but often neglect how our sense of smell and aromas are a element in how we craft our environment.
Scents have a meaning in our lives and are unique to every individual - relating to their context, our past experience, culture, feelings or the people in our lives. Aromas foster an intimacy with place, an invisible catalyst transforming a house into a home.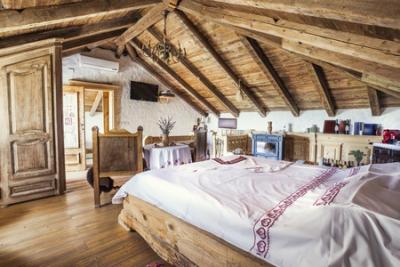 Scents of serenity and sensuality
The bedroom acts as a place to replenish our inner self, a private area in our home that should meet the requirements of haven and romantic getaway. Modern bedrooms, however, often lack sensuality in their design and very little attention is paid to suiting the environment to intimacy.
The bedroom should be our familiar, cozy nest where we rejuvenate the mind and body and somewhere we really feel at home.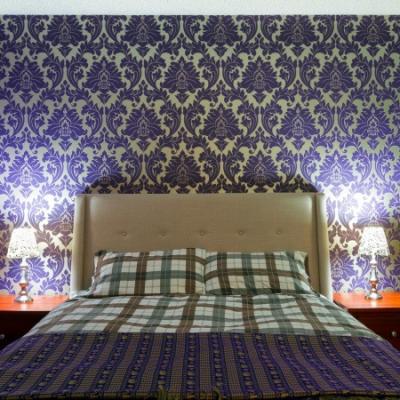 The calm and seclusion of the bedroom can also serve as a sacred space, one of meditation and contemplation.
A well designed and appointed bedroom uses scent to support either a relaxing or sensual experience, a key part of making your bedroom exactly how you personally want it to be and how you want it to make you feel.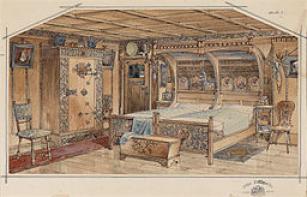 Scents for your bedroom
Centring our attention on the ideas of serenity and sensuality, I have included two examples here of essential oil blends you can diffuse in your bedroom.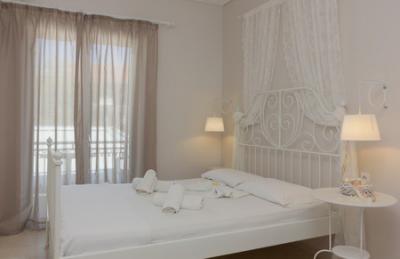 Blend One: Serenity
6 parts rose absolute, 4 parts roman chamomile, bergamot, sandalwood, 3 parts lavender essential oils.
Use this blend in your oil burner or vaporiser when you want to create a tranquil and restful ambience or to help you get a good night's sleep. The routine of preparing essential oils for diffusion in your burner can become one of the steps of your relaxation or sleep ritual.
Scentcillo Oracle blend can be used to supplement your relaxation or meditation experience or to create a sacred space.
Consider Greek Island blend when creating a tranquil refuge in your bedroom.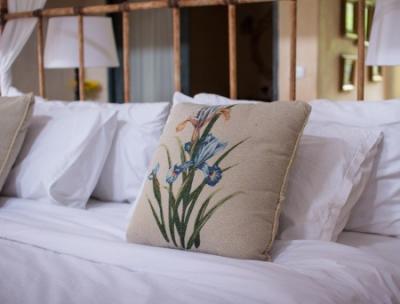 Blend Two: Sensuality
4 parts black pepper, rosemary, 2 parts jasmine absolute, ylang ylang, nutmeg, opoponax, sandalwood essential oils.
The warmth and sensuality generated by the scent of ylang ylang is amplified by the lush, carnal aroma of jasmine, the veritable "King of the flowers". Spice oils add texture, movement and heat, further suggesting closeness, supported by a smooth, soft, warming base of opoponax and sandalwood.
The Scentcillo Tango blend also contains the exotic and seductive ylang ylang essential oil, to intensify a romantic and sensual mood.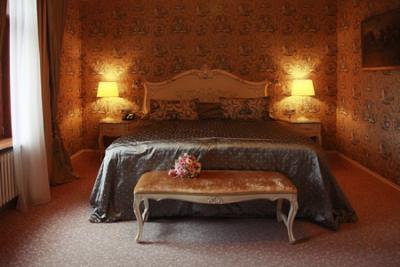 General styling points for a peaceful and restorative bedroom:
Keep your bedroom as clutter-free as possible.
Light, noise and temperature should be tailored to your comfort and privacy levels.
A supportive mattress, clean sheets and adequate pillows ensure a deeply comfortable environment.
Choose cooler or neutral colours with gentle contrasts between colours to create calm and softness. Avoid monochromatic environments as this can increase introspection and feelings of tension.
Simple and minimal curved, symmetric or harmonious forms and patterns are relaxing.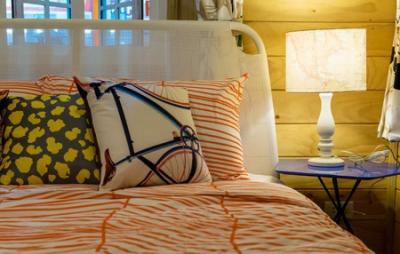 Further reading
Tips for creating a more sensual bedroom. Sun Herald.
Ten instant updates to refresh your bedroom. Style Curator.
Trends in bedrooms and how to get a healthy night's sleep. Recycled Interiors.
Sedative effects of jasmine tea odour and (R)-(-)-linalool, one of its major odour components, on autonomic nerve activity and mood states. PubMed.
Sweet smells lead to sweet dreams. New Scientist. The scent of roses can influence dreams, changing the emotional tone of a dream by framing it in a positive light.
An olfactory stimulus modifies nighttime sleep in young men and women. PubMed. Lavender increased the percentage of deep or slow-wave sleep in young men and women with all subjects reporting higher vigour the morning after lavender exposure.