Adding scent as the final layer to your space when you're celebrating a special event like New Year's Eve helps to cement the experience and enhance a welcoming, joyful and celebratory atmosphere. Scent also helps to personalise your event and contribute to the emotional and cognitive collage that forms our memories.
When you're planning your celebrations to bring in the New Year don't overlook the part aromas can play in the overall experience, how they can augment and communicate the message you want to convey about your space and what is happening at a particular moment.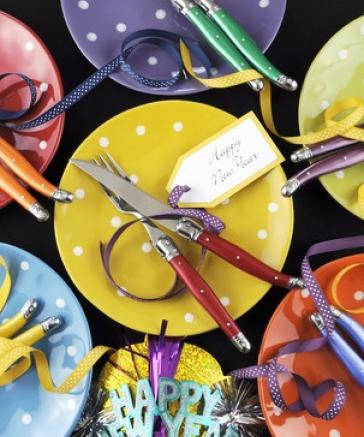 Citrus essential oils are a good pick when you're having a party. These scents are almost universally liked, convey an energising, invigorating and upbeat ambience and are a congruent choice with bright, dynamic, up tempo music.Diffuse any from the broad range of citrus essential oils available e.g sweet orange, blood orange, mandarin, lemon, lime, bergamot, grapefruit, lemongrass, kaffir lime.
Floral essential oils are commonly thought of as happy scents. Their fragrance is relaxing and calming, evoking pleasant or even nostalgic memories. Suggestions for you to try include rose, jasmine, neroli or the tropical ylang ylang, frangipani or champaca oils. Combine with either vanilla or benzoin for an indulgent and gratifying aroma.
The essential oils derived from spices e.g black pepper, cinnamon, cardamom, coriander and ginger are intensifying, invigorating and stimulating scents and pair well with citrus essential oils to intensify an energetic and celebratory mood.
Spice oils can also be utilised to create an illusion of a cozy, intimate space. This is useful if you want to establish pockets of private space in a large area. Interestingly a study here found that the smell of cinnamon reduced feelings of boredom, albeit in a learning environment.
Other essential oils you can diffuse include frankincense, geranium and roman chamomile to foster a festive and cheerful ambience.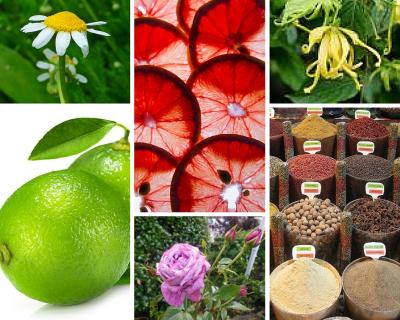 A few essential oil blend suggestions you can diffuse during your event:
Equal parts geranium, cold pressed lime, sandalwood essential oils.
Equal parts lemongrass, black pepper, sandalwood essential oils.
4 parts bergamot, cedarwood atlas, 3 parts neroli, 2 parts juniperberry essential oils.
Use 8 to 10 drops in the bowl of your oil burner or diffuser and replenish every few hours.
Our Tango and Starlet oil blends are also suitable choices for your celebration to enliven and decorate your space.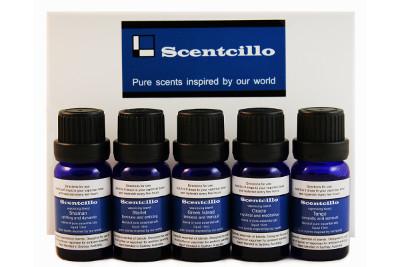 Handy tips for scenting your celebration:
Always diffuse your scent in the hallway or entrance of your space to enhance its welcoming and inviting atmosphere. This area is a transition point from the public to the private world and frames your guest's impression of what is to come, inviting expectations of the pleasurable experiences awaiting them.
If you're scenting a particularly large space, create scented corners in your area e.g place a diffuser at the entrance and exit points and at two designated spots in your room.Your choice of fragrance is perceived more effectively with this configuration as the aroma waxes and wanes as people move around the space, thus avoiding olfactory adaptation to the particular scent.
Read here about the multi sensory fireworks display in London in 2013/14, where different coloured fireworks were matched to fruity flavours and smells.