Nature and gardens come alive with colours and scents in the Spring, intensifying our feelings for change, optimism and enjoyment after the hibernation of Winter. We can use scent in our home to mirror and synchronise with the awakening of the natural world and the moods it inspires in our indoor space.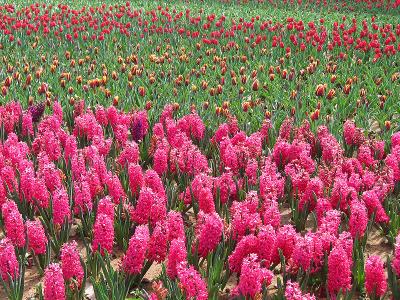 The scents of Spring
Spring is a time of celebration, where we leave behind the staleness and relative barren smellscapes of Winter to welcome one of the most aromatic seasons of the year.
Spring is the smell of burgeoning flowers, green shoots and plants and warm soil ready to be planted. When the heady scent of jasmine first appears in early Spring, this heralds the end of Winter and anticipates the warmer weather and longer days ahead.
This is a busy time in the garden for planting flowers, growing vegetables or getting rid of Winter weeds; to quote Margaret Atwood "In the Spring, at the end of the day, you should smell like dirt." (Bluebeard's Egg).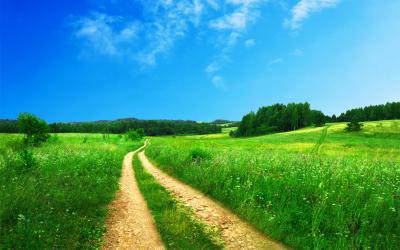 As temperatures and humidity are on the rise, a bigger number of odour molecules are moving around and volatile in the air. Smells both inside and outside take on a greater odour intensity, so we are able to experience a more diverse variety of scents.
When we smell things in our environment we integrate what we are also seeing, hearing and feeling on both a physical and emotional level. How we interpret these stimuli in their context contributes to what we experience as our scent memories or experiences of Spring.
Not only do smells have a meaning related to how we have experienced them, they are also unique on a genetic level. We detect scent using our own unique combination of olfactory receptors. We each have around 350 to 400 olfactory receptors but what those receptors can express varies from person to person.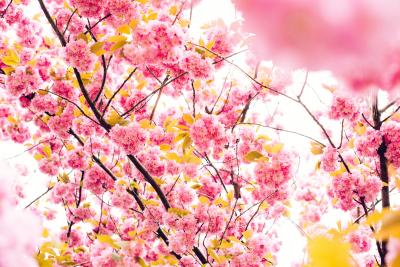 Assessing the scent of your space
Before using any type of scent in your home, it is important to take into consideration the odour intensity of the items and furnishings, the "base notes" of your space. We become accustomed to the scent of our home due to the process of olfactory adaptation, where our nose temporarily is unable to distinguish particular odours after prolonged and constant exposure to an airborne compound, so as not to overload the brain with redundant information.
To combat this, take a good sniff of your space after you're been out for most of the day and assess its various scents.
The simplest thing you can do to improve the scent of your home is to open windows and doors and let the fresh air in, particularly if you've been out all day or on a sunny day. This allows sunlight in to dry and air flow to circulate around your home to ventilate and remove undesirable smells.
If you have identified any strong or overpowering odours, especially in the kitchen or bathroom, there are plenty of recipes here and here using inexpensive ingredients such as baking soda, vinegar and charcoal that act as odour eliminators.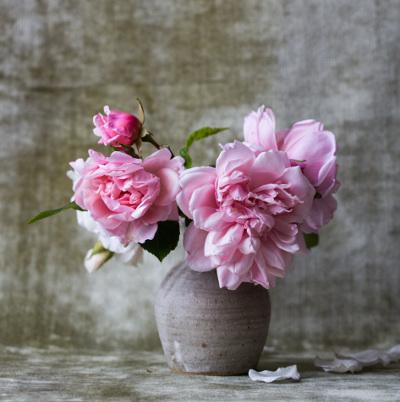 Aromas for Spring
Using essential oil scents in our home can make us feel better about how our home functions and how we feel about where we live. The smell of your home is also one of the first things people generally notice.
We tend to favour lighter and greener floral, herbal or citrus essential oil scents in Spring which are refreshing after the heavier and spicier aromas of Winter.
These scents also synchronise with our longing for renewal and new beginnings, to be outdoors and living a more exciting life or the feeling of optimism and potential that is on the horizon.
This is also a time we often give our homes a good clean and declutter.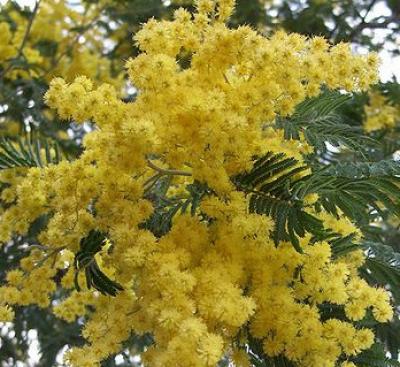 What is a green scent?
Both the colour green and green scents have associations with Spring, nature, growth and renewal.
In the aromatic world green is used to describe a fresh, light, cool or sharp aroma. It is a fragrance reminiscent of crushed green leaves, cucumber, cut green capsicum or fresh peas in the pod. Essential oils that have a prominent green note include violet leaf, galbanum, geranium and many herbal or mint scented oils.
A green scent is also often ascribed to freshly cut grass, young stems, conifer trees, the floral lily of the valley, absinthe and the citrus fruits bergamot and cold pressed lime.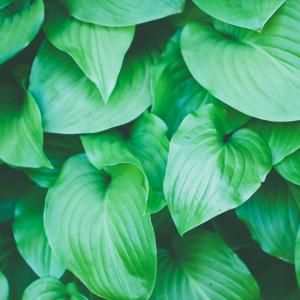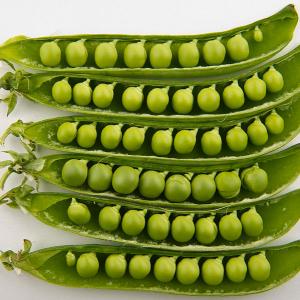 Essential oil suggestions
Floral: rose, green florals such as neroli, geranium, rose geranium.
These are great daytime scents, evoke positive feelings and are morning mood enhancers. Spring is the perfect time for green floral oils to shine, pairing well with citrus and wood essential oils and complementing any fresh flowers you are displaying in your home or office. Neroli, in particular, from the blossoms of the bitter orange tree, captures the aromatic essence of Spring so effectively.
Richer floral scents such as ylang ylang, champaca, jasmine or frangipani are better suited for after twilight use.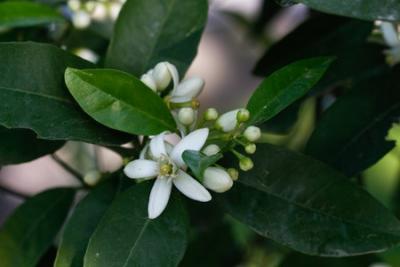 Citrus: blood orange, bitter orange, sweet orange, grapefruit, pink grapefruit, mandarin, tangerine, bergamot, lemon, cold pressed or distilled lime, yuzu. Oils with a citrus character also include lemon myrtle, may chang, lemongrass.
Citrus essential oils are primarily top notes in a blend (except may chang), setting the scene and drawing you into an aromatic story. They are invigorating and energising aromas, fresh and acid-tart, helping to motivate us when we're embarking on new projects. These are good scents for cleaning, particularly lemon-scented oils.
Green citrus oils include bergamot and cold pressed lime. Choose bitter orange, mandarin, yuzu or bergamot if you want citrus oils with floral aspects.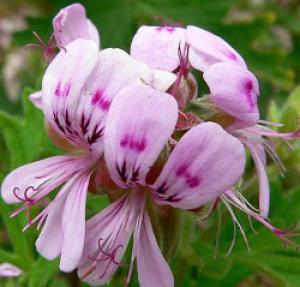 Herbal: lavender, basil, roman chamomile, carrot seed, sweet fennel, rosemary, clary sage, sweet marjoram.
The wide range of herbal essential oil scents available add grades of freshness and a clean aesthetic, complementing citrus and floral oils. These oils are suggestive of the diverse scents of a Springtime kitchen garden.
Combining lavender, rosemary and neroli with a citrus and wood or resin oil forms an eau de cologne type of fragrance - the archetypal fresh and clean scent. Coriander is also effective for a sprinkle of spice to this kind of blend.
Leaves: petitgrain, eucalyptus (lemon and peppermint varieties also), myrtle, honey myrtle, bay laurel.
Use these diffusive oils to give crispness and a touch of bitterness to an essential oil blend.
Spice: coriander, black pepper, cardamom, clove bud.
Small amounts of spice impart a gentle warmth, energy and texture to a mix. These are good scents for the cooler nights and mornings during Spring and to help motivate us into action.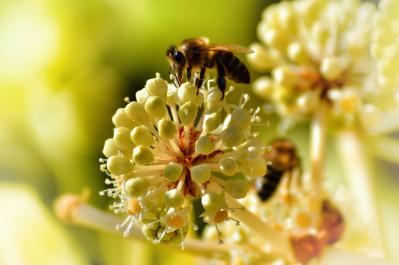 Conifer: cypress, juniperberry, pine, fir.
Conifer oils act as top to middle notes, giving a blend body and act as a bridge from top to base. They are stimulating, penetrating and astringent, holding cultural associations with purification and transformation.
Resin, wood, earth: frankincense, cedarwood Atlas, sandalwood, ho wood, rosewood, patchouli, vetiver.
Essential oils from these categories generally function as base notes, grounding and supporting a blend.
Sandalwood is a great all rounder base note, blending well with most other oils. For lighter wood notes that also impart sweet or floral aspects to a composition, choose cedarwood Atlas, ho wood (top to middle note) or rosewood.
Frankincense (Boswellia carterii or sacra) confers a clean note with its lemony, pine-like top notes.
The earthy and cooling scents of patchouli and vetiver are a reminder that the soil is ready to be planted in the Spring.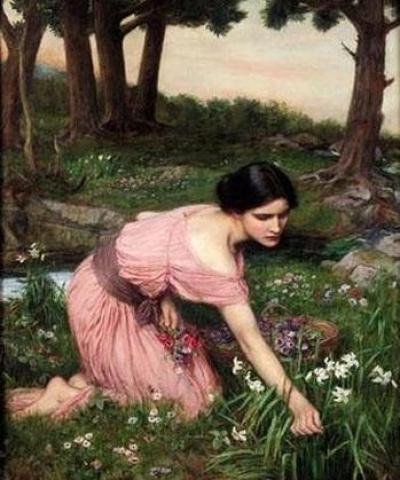 Green: violet leaf absolute, galbanum resin C02.
To feature prominent green notes in a blend, use bold galbanum in small amounts to add sharp green and slightly earthy effects to the top notes.
Very small amounts of violet leaf promotes green, natural effects and earth notes to the mid notes of a mix. It works very well with rose in any composition.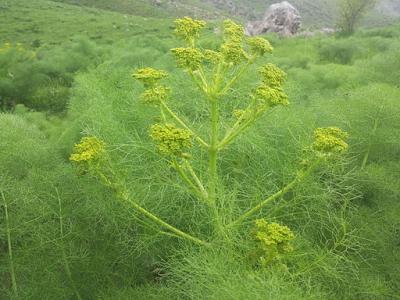 Essential oil blends
Give these diffuser blends a try in your home or office to bring the scents of Spring to your space.
Blend One: Poet's Garden
5 parts bitter orange, pink grapefruit, 4 parts cypress, clary sage, 3 parts basil, 1 part vetiver essential oils.
Blend Two: Spring Green
4 parts lavender, clary sage, 3 parts galbanum C02, Australian sandalwood, 2 parts patchouli, bay laurel essential oils.
Consider our Starlet or Shaman ambient blends for diffusing in your oil burner or vaporiser during Spring.
The crisp, green-floral aroma of neroli and rose geranium in Starlet blend intermingles with wood and citrus notes to create an inviting and uplifting Spring ambience in your space.
This is the blend to select if you like fresh flowers in your hallway or living area, as the scents support one another.
Shaman is a citrus and wood blend, evocative of an outdoor setting. Citrus oils such as lime, lemon and pink grapefruit in the blend have a tart acidity to their aroma and can be used to give additional brightness, lift and pop to an energetic space.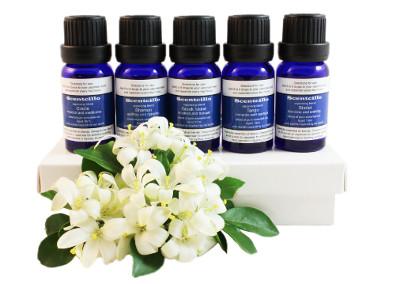 Starlet and Shaman are fresh and welcoming blends to diffuse during an open house if you're selling your home this Spring.
Diffuse 6 to 8 drops of the blend half an hour before inspection then cease to leave a light veil of fragrance in your home.
Further reading
What does the colour green smell like? Scentcillo.
Green Spring cleaning with essential oils. ACHS.
Spring 2015 interiors inspiration. Style Curator.
21 free ways to show your home some love this Spring. Houzz.
Spring green: My 10 favourites from Designer's Guild. 18 Chelsea Mews.
Plant guide: Spring blossoms. HomeLife.
Aussie florist names top 5 trending Spring flowers. The LifeCreative blog.
How to: floral your tablescape. The Design Hunter.
Lemon blossom Spring smoothie. Ravenous Venus.