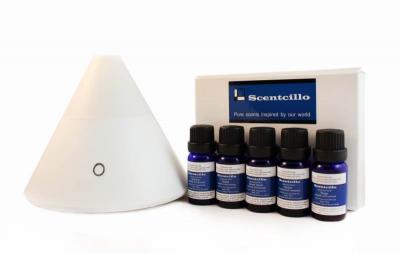 Who we are
Scentcillo is a boutique business based in Sydney, Australia.
Our essential oil blends are hand blended using quality ingredients. Everything from the concept and formulation of a product working through to the label design and choice of packaging is done by us to ensure its quality and to give a personal touch.
Scentcillo essential oil blends are a result of many years of studies, research, personal experience and experimentation and a great commitment to and appreciation of using plant based scenting as a medium in the design of an environment that engages the senses.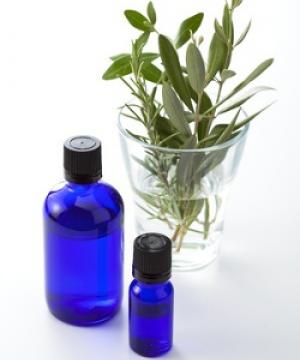 Essential oils are the essence of the flowers, leaves, stems, woods, seeds, roots, resins or fruit of a plant. They are complex aromas composed of many aromatic compounds, revealing a transforming scent profile and character as they evaporate.
In our fast-paced and busy lives and the increasingly digital world there is a disconnection with the seasons and cycles of nature. Using essential oils as a form of sensory immersion increases our links to the natural world, helping us to enjoy the richness, radiance and vitality of botanical aromas. Essential oils can also provide an aromatic link to our past as these ingredients have been used from the very beginning of civilization.
All our blends are designed to showcase the beauty and diversity of essential oil scents. Top, middle and base note oils have been chosen specifically to compose a well-rounded, long lasting scent. This means each essential oil has its own moment to shine.
We use pure essential oils in our blends sourced from reputable Australian companies. There are no synthetic or artificial fragrances, added fillers or extenders in our diffuser blends. Our blends are packaged in recyclable dark blue glass bottles to protect the essential oils from UV light.
Our philosophy
Smelling can stir the emotions or take us on a trip down memory lane. Our olfactory sense and emotional experience are firmly interlaced, the human ability to experience and express feelings evolved from our brain's ability to process smell. The olfactory tract relays messages to areas of the brain such as the amygdala and hippocampus, which are part of the limbic system which is involved with emotional behaviour and memory as well as brain cortical regions.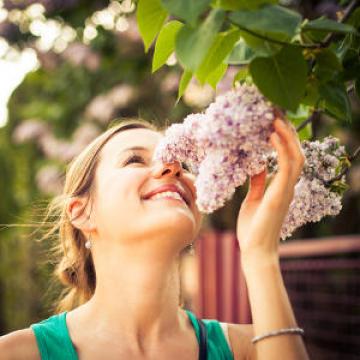 Associations between scents, memories and emotions are unique to every individual and relate to their context or past experiences of them, our smell culture, feelings and daily routine.
Our response to smell is both cognitive and emotional - aromas can transport us vividly and unexpectedly to another place or time, providing a bridge to long forgotten feelings or recollections, adding textures to our experience of life.
Of all our senses we often neglect to take our sense of smell into consideration when we are thinking of the way we experience the environment around us. Using scent in your home or work space adds another sensorial dimension to living and can be an important part of your daily ritual, making you aware of the value of the sense of smell and aromas in your day to day routine.
Focusing on scents around us when we are engaging with our environment allows us to experience it from a new perspective and puts mindfulness and reflective awareness into practice.
What we do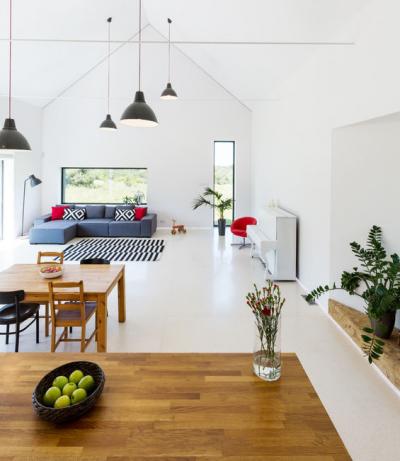 Home is our mirror and part of our identity, providing physical and mental shelter and support. Infusing your interiors with a subtle fragrance allows you to use different scents to create a particular ambience or atmosphere, add a signature accent to your home or be a congruent reflection of your particular space.
A fragrance not only evokes powerful feelings of home but also molds our intangible sense of the metamorphosis of a house into a home- a sense of place.
Using scent as a styling and design tool allows you to transform your area and add another layer to its character and impression taking into account occasion, mood, personal preference, décor, location and size or to complement the seasons or time of day.
Each essential oil blend in the Scentcillo range tells a sensory story, carrying you to a different sphere with each aroma. Inspired by the culture and wonders of our world and using pure essential oils sourced from around the globe, Scentcillo products are in a nutshell "pure scents inspired by our world".
The name Scentcillo is a combination of the word "scent" and the Spanish word "sencillo", meaning uncomplicated or straightforward. This is reflected in our minimalist, Mondrian inspired packaging and design and sums up our philosophy and goal, that is, to create apothecary-style blends with pure essential oils that are easy to use and that provide an accessible way to express your creativity and personality when enhancing your living and work space with scent.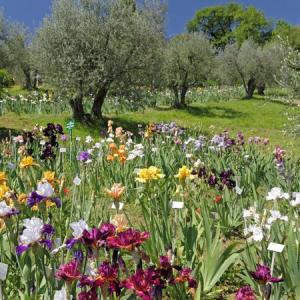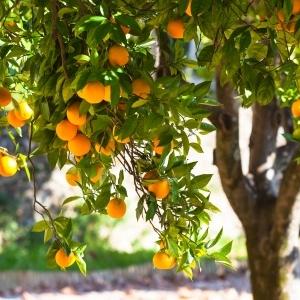 Giving back
2% of our profits go to Greenfleet Australia. Greenfleet is a NGO environmental charity that offsets greenhouse emissions by planting native trees that soak up C02 from the atmosphere. This also reduces salinity and soil erosion and provides a habitat for wildlife.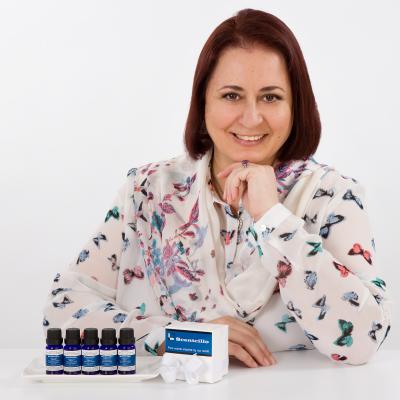 Denise Viera (Director/Founder)
I have a background in community pharmacy as a pharmacist and herbalist. My fascination with the world of botanical aromas began some twenty years ago the first time I opened an essential oil bottle and experienced the transformative power of scent. This journey led to my discovery of the vital role our sense of smell and scents in general have in shaping our mood and that of our environment, how they can bring back memories or create new ones and the benefits they bring to our daily life and the practice of mindful living.
My focus in the past few years has been on designing and developing the Scentcillo essential oil range to allow others to start their own path of discovery of the value and importance of essential oil scents and their vast potential to enrich home life and the every day. Our essential oil blends create different moods and ambiences for each room of your home, shaping and transforming your living space into a place of sanctuary or retreat. .
I hope you enjoy using Scentcillo essential oil diffuser blends.